Announcing A Kentucky Tax Attorney Blog
Hello, my name is Steve Lenarz and I'm a KY tax attorney. I've been practicing for over 35 years. I'm also a CPA. My practice is limited to issues involving Kentucky taxation.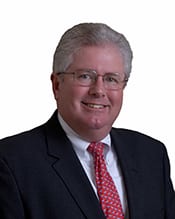 I'm excited to announce the launch of my new blog. This blog will focus on three primary areas of Kentucky tax:
Sales and Use Tax
Tangible Personal Property Tax
Severance Tax
My clients range in size from the largest Fortune 500 companies, down to the smallest mom-and-pop businesses. I typically represent larger corporate entities including Kentucky manufacturers, mining operations and road contractors. I handle tax audits and refund & planning opportunities.
I'm based in Louisville, KY, but I represent clients throughout the entire state of Kentucky. These clients may have headquarters located across this country, Europe and/or Japan. The common thread is that all of my clients have tax issues with the Kentucky Department of Revenue.